5 Cozy Home Decor Idea so Try This Fall
Get ready for chill days at home with these trending decor ideas, from dried flowers to luxe bedding, and more. SEPT.8.2021STYLE + DESIGN
Fall is all about transitions—whether you're going back to school or returning to work—which makes it the perfect time to update your home decor. But you don't have to haul out the paint cans or buy new furniture to make an impact. Indigo-exclusive brand OUI has tons of fresh decor items, from pillows to poufs, that will easily transform a room. "For our palette, we were inspired by the idea of an autumn garden and the beauty of the colours and landscape evolving over time, with the change of seasons," says Athena Scott Preston, vice-president of product design at Indigo. Read on for five fall decor ideas that are equal parts cozy and chill.
Style Pampas Grass and Dried Flowers in Vases
If there's one thing Preston recommends getting for fall, it's "a stoneware planter or vase to bring nature indoors." From lavender sprigs to plume-like pampas grass, a few blooms or a dried flower bouquet can instantly amplify a room. Style bunches of pampas grass in a classic stoneware vase or experiment with smaller stems in bud vases.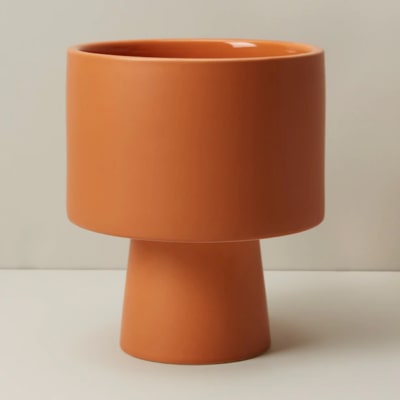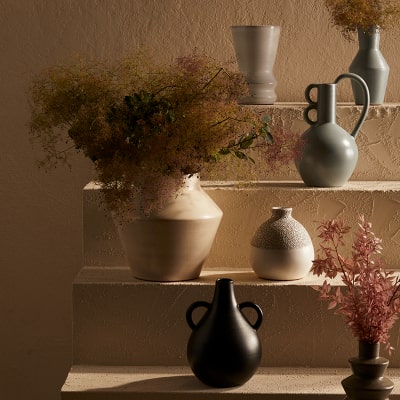 Mix and Match Your Throw Pillows and Blankets
Layering textures with pillows and throws is a great way to add visual interest to any space. Give your living room warm, fuzzy feels with embroidered or velvet throw pillows and a knit blanket. Make it modern by adding unexpected hues. "My favourite colour of the season is Persimmon, which is a beautiful soft orange-red tone," Preston says. "We have it in a round corduroy pillow that feels like a friendly punctuation in any space!" Another trending colour for the season: Wild Olive, an earthy brownish-green.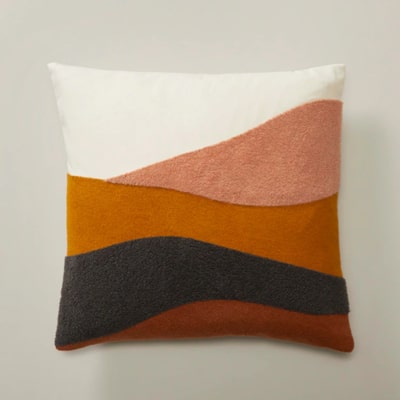 Switch Your Bedding Colour or Texture
Upgrading your bedding is Indigo category director, living and lifestyle, Nick Nemechek's No. 1 design tip for fall. "The flannel bedding, launching online in mid-September, is the most luxurious quality with a really rich hand feel," Nemechek says. "Made in Portugal and 100 per cent organic, it is the best quality you can get for the price." It might also help you rack more zzz's—something we're on board with.